New Build Homes & Extending Bungalows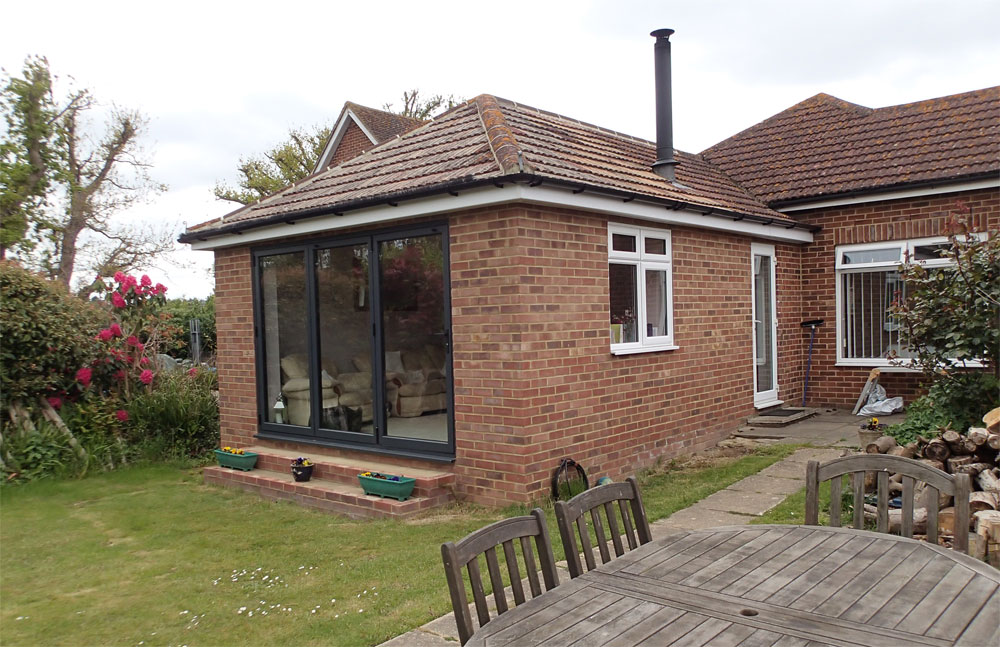 We were called in to modernise and enlarge a 1950's bungalow in Ninfield. The client specifically needed more living space as well as making the existing living areas brighter and more airy. The extra room they needed was created by adding a large new brick built extension onto the back of the property opening out onto the lawn and garden area with full width bi-fold doors that truly opened up the whole area. We introduced character into the new building with sunken lighting and exposed new oak beams. The rest of the building was updated and upgraded where necessary including a new kitchen and open plan living space leading into the lounge area.
This was finished off with landscaping and once again making the most of all the space available. This bungalow now enjoys a light airy feel with plenty of extra room.
Another client wanted their 1950's bungalow brought into this century and have started with the decorative block driveway, ornamental hand carved sandstone steps leading into a beautiful new modern porch. We also created decorative walling and have been asked to go back to undertake more projects on this now little gem of a country bungalow.
As with many bungalows from this era, they can be quite dark and appear short on space, however with a little imagination together with experience it is easy to see how these bungalows can become more spacious and modern.
NEW BUILD 5 BEDROOM COUNTRY HOUSE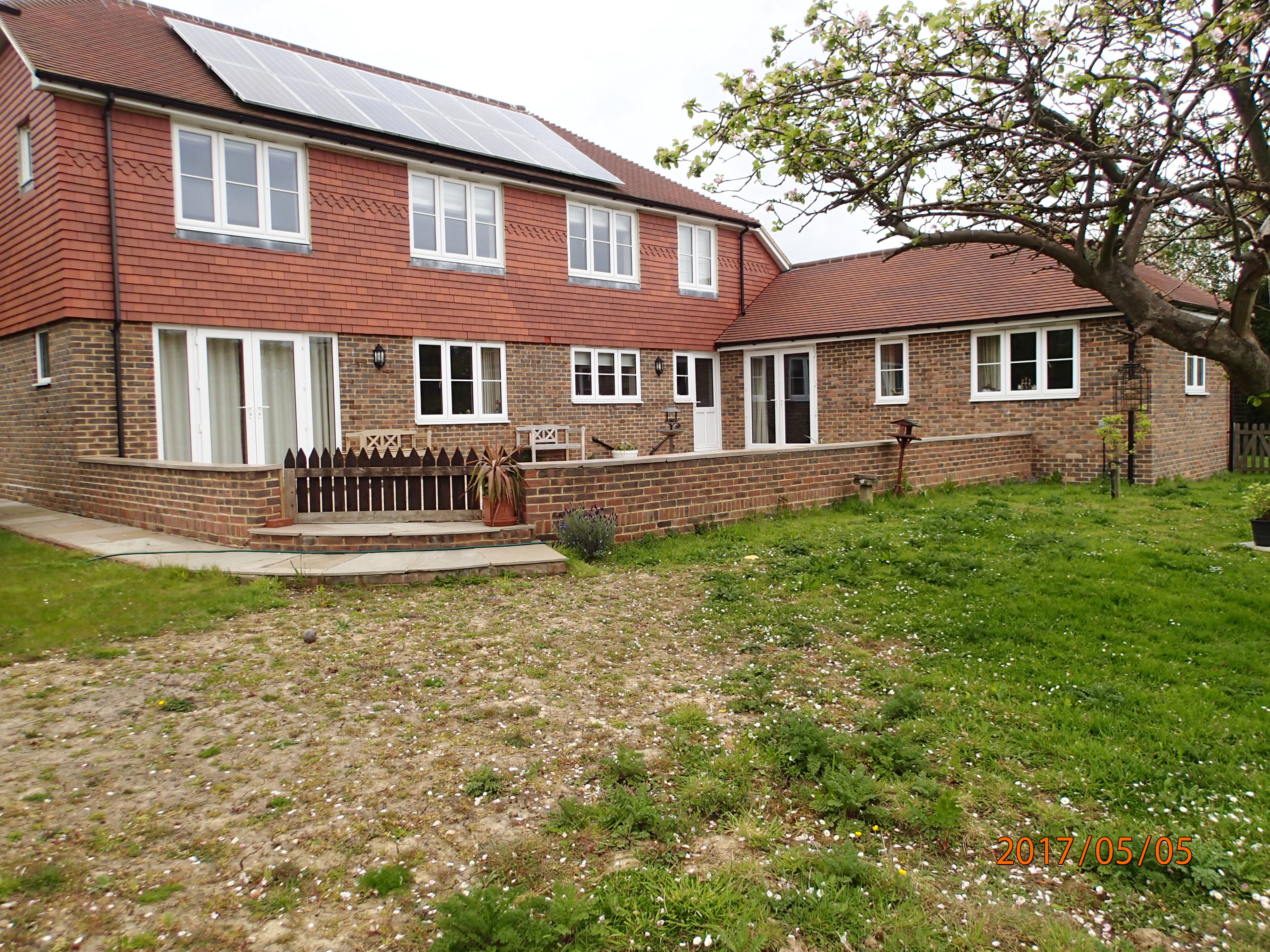 The client had found their perfect piece of land and needed a 5 bedroom country home with granny annex which was to be built in keeping with tradition and the surrounding Sussex countryside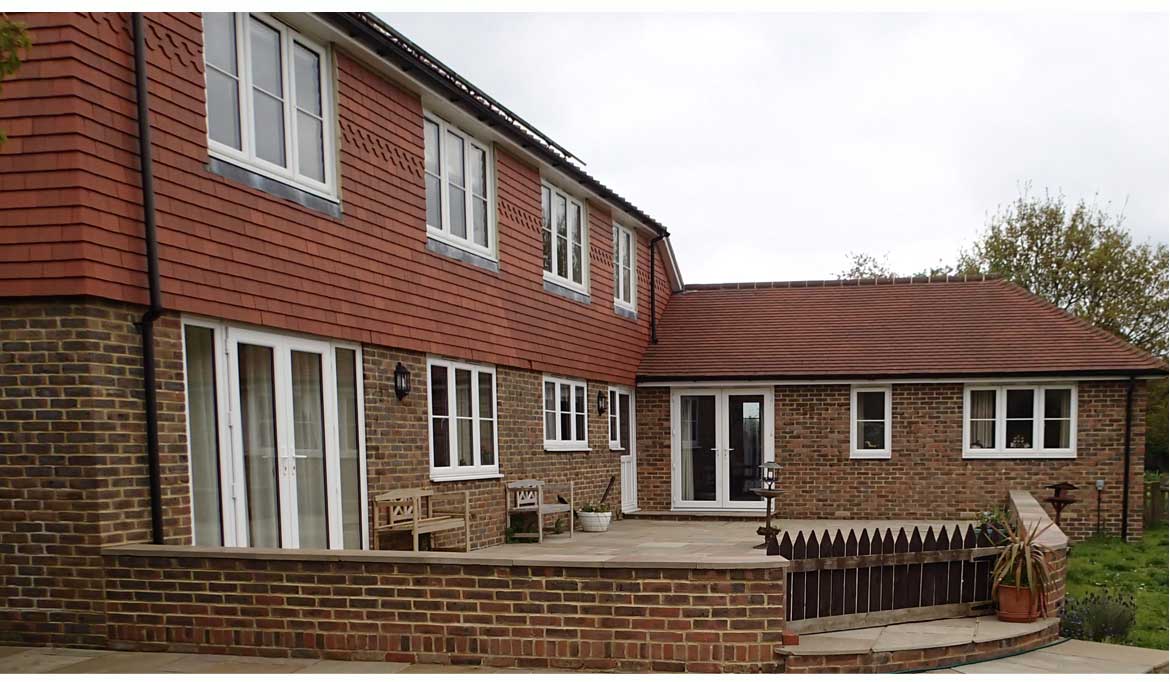 .
We supplied the architect, acquired planning permission, cleared the site, liaised with and put in all the necessary utilities, and built this beautiful spacious family home with all the required finishing touches including a 'Barn End Roof', just one of the features that makes this property stand out as a stunning country home.